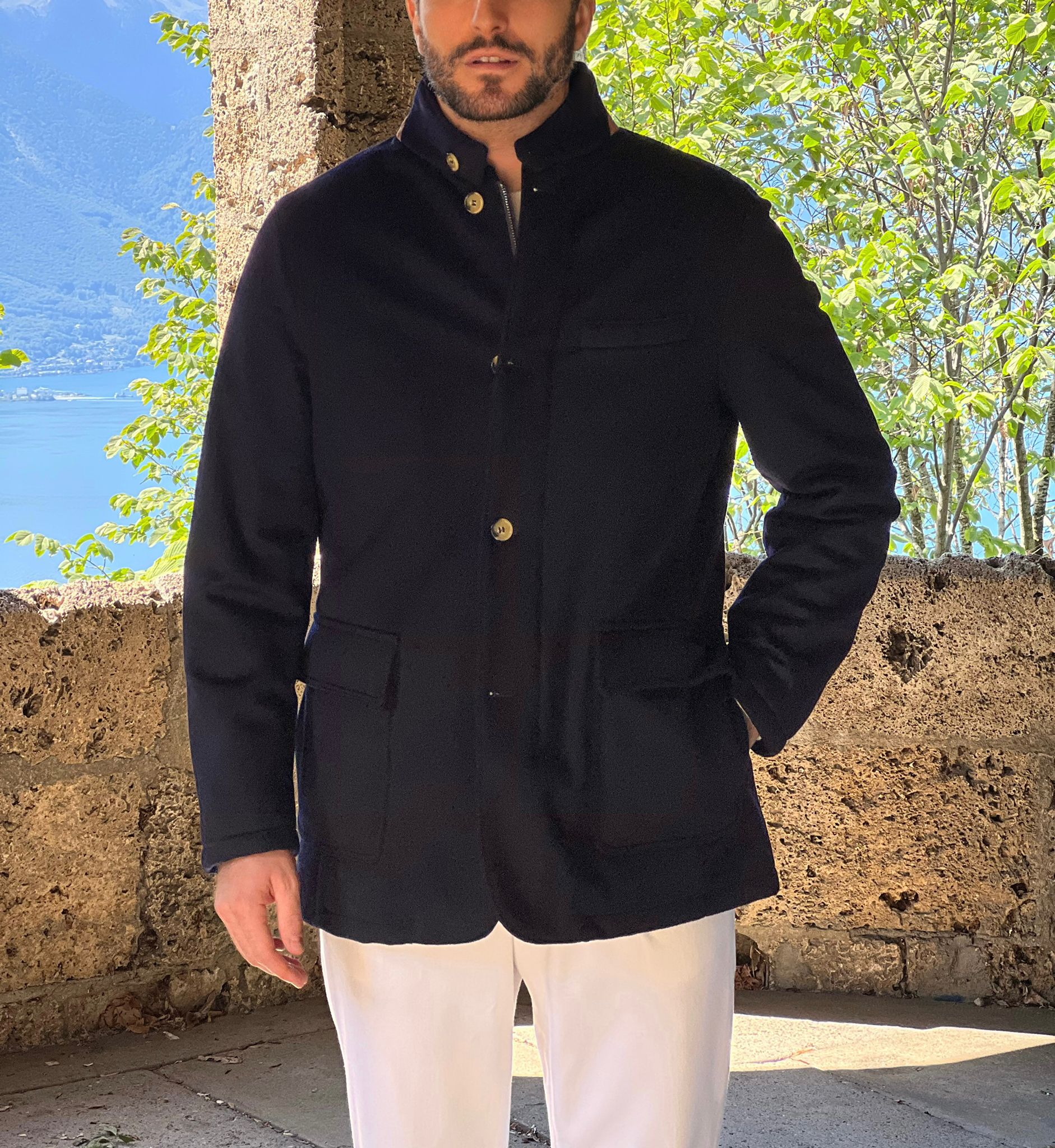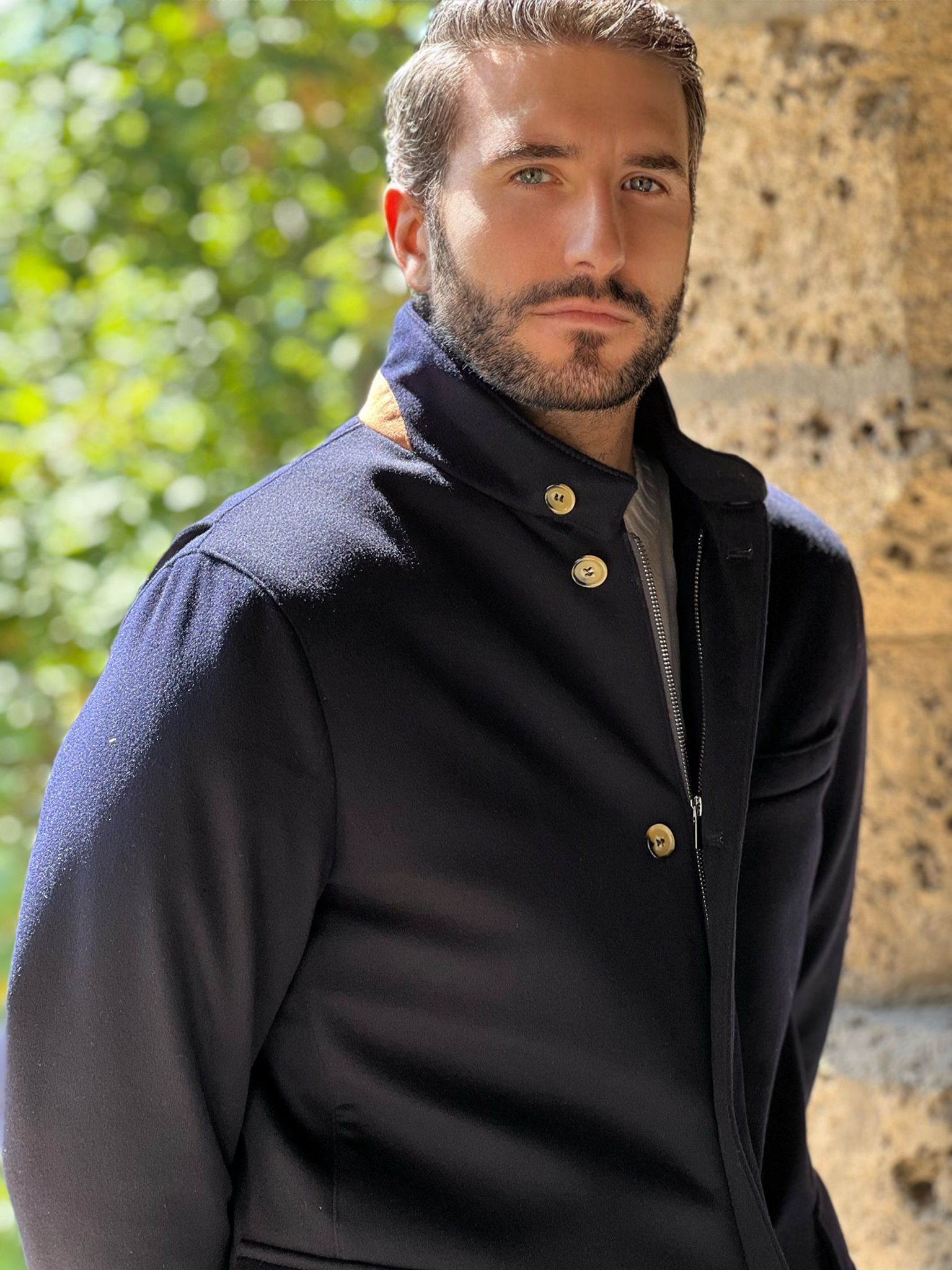 SAANEN JACKET CASHMERE NAVY
The Saanen Outerwear Jacket is made for comfort. Thanks to the Green Storm System technology from Loro Piana Fabrics, this jacket can be worn during windy, rainy and snowy days. Elegance and sportiness are the two words that best describe this Jacket. 
         -        100% Cashmere Green Storm Sytem (Loro Piana Fabrics)
         -        Fully lined with technical material
         -        Modern and contemporary Style
         -        5 buttons in the front and zipper 
         -        2 patch pockets with flaps and "chauffe-main"
         -        2 slits in the back 
SAANEN JACKET CASHMERE NAVY